This week, a quick follow up clarification on something I mentioned in ep#136 regarding the 'order' of filters. Thanks to Jim Weishorn for pointing out the ambiguity (or error) of my comments.
Then Ron Tostevin asked about purchasing a second-hand Mackie Control Universal off EBay now that the prices of same have come down so much.
Also, the 'Donate' button is now back on audio2u.com, so if you feel like making a donation toward paying for the bandwidth, that would be greatly appreciated!
And then, it's on to the 'modulation' sub-menu of the effects menu, which includes Chorus, Flanger and the Sweeping phaser.
Effects/Modulation/Chorus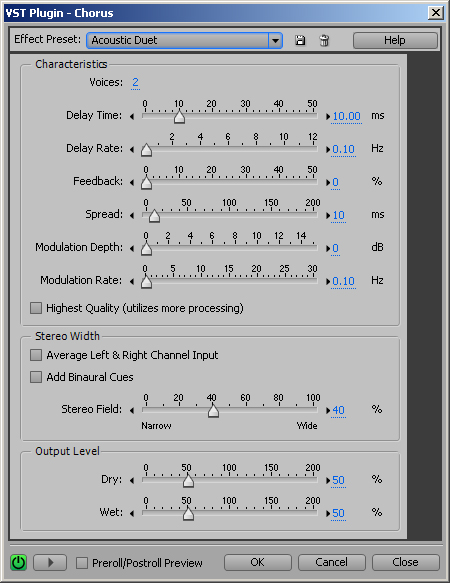 Effects/Modulation/Flanger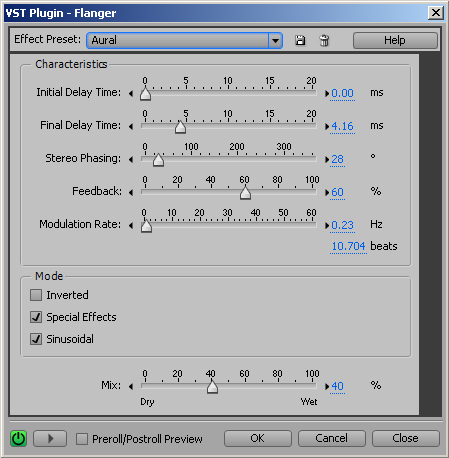 Effects/Modulation/Sweeping phaser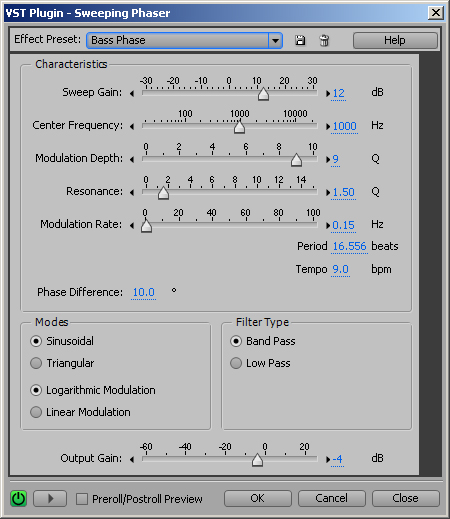 btp137.mp3
[ 37:43 ]
Play Now
|
Play in Popup
|
Download